Equipment Marketplace – Equipment for Sale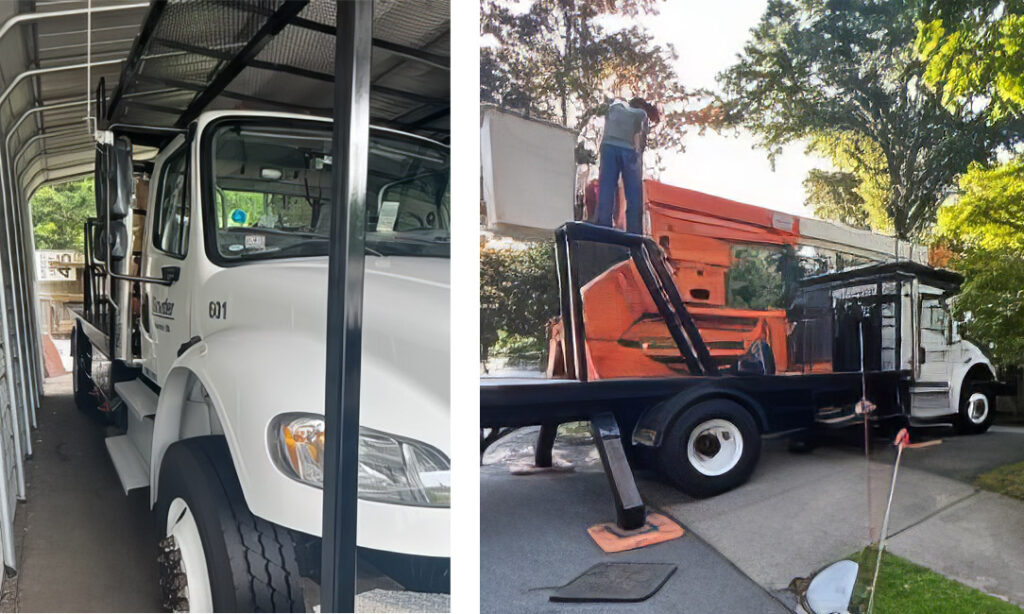 2020 Freightliner m2 / pistol grip 75 foot over center elevator bucket truck
$163,000
Driven 1,494 miles
Automatic transmission
Exterior color: White · Interior color: Grey
Fuel type: Diesel
Excellent condition
1 owner
Clean title
This vehicle has no significant damage or problems.
Contact: Dave Snyder 
[email protected]
(617) 964-8733
_
Interested in selling your tools or equipment?
Contact Sachin Mohan at (516) 399-2627 or email:
[email protected].
Important Notice: Please Read Before Proceeding with any purchase
Condition of Equipment: The used equipment offered on this webpage may exhibit signs of wear, tear, and usage consistent with its pre-owned status. While we make every effort to accurately describe the condition of each item, please be aware that all items are sold "as-is," and their functionality may vary. We recommend thoroughly reviewing the product descriptions and contacting the seller if you have any questions or concerns about the condition of any specific item.
No Warranty or Guarantee: We do not provide any warranties or guarantees, either expressed or implied, for the used equipment listed on this webpage. This includes but is not limited to, warranties of merchantability or fitness for a particular purpose. All sales are final, and we do not accept returns or exchanges unless otherwise stated.
Inspection and Testing: We strongly encourage you to inspect and test any used equipment before making a purchase. If possible, arrange for a professional inspection to ensure the item meets your specific requirements and expectations. Any decision to purchase should be made after careful consideration.
Product Descriptions: While we strive for accuracy in our product descriptions, errors or omissions may occur. The images and descriptions provided are for reference purposes only. It is your responsibility to verify that the equipment meets your needs based on the provided information.
Availability: Availability of used equipment is subject to change without notice. Prices, quantities, and availability may vary. We reserve the right to cancel or refuse any order for any reason, including orders placed for items that are no longer available.
Liability: We shall not be held liable for any direct, indirect, incidental, special, or consequential damages, whether in contract, warranty, tort, or otherwise, arising from the use of, or inability to use, the equipment sold on this webpage.
Product Compatibility: It is your responsibility to ensure that any used equipment purchased is compatible with your existing setup or system. We do not guarantee compatibility with any specific software, hardware, or other components.
Third-Party Links: This webpage may contain links to third-party websites. We are not responsible for the content, accuracy, or policies of these external websites. Accessing any third-party links is done at your own risk.
By proceeding with a purchase from this webpage, you acknowledge that you have read, understood, and agree to abide by this disclaimer. If you do not agree with any part of this disclaimer, we advise against making a purchase from this website. Your satisfaction and understanding are of the utmost importance to us, and we are here to assist you with any questions or concerns you may have before making a purchase. Please feel free to contact us for further information or clarification.