Send Us Your Photos and Story Suggestions
Share Your Tree Care Passion with Us!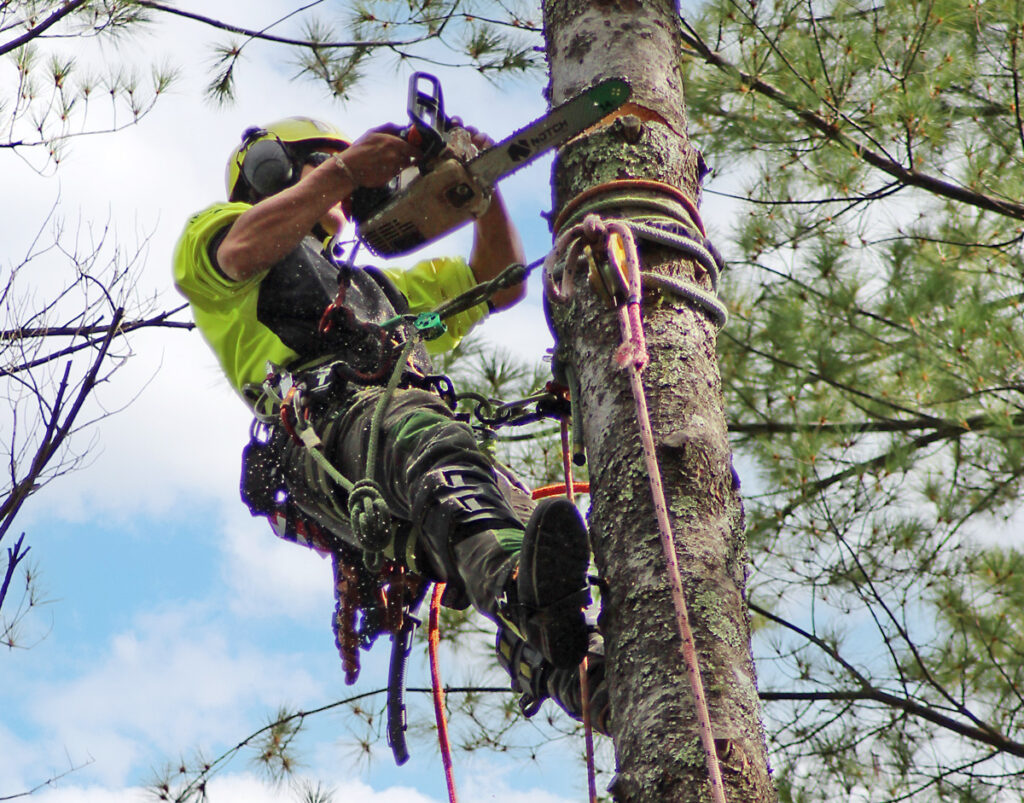 Are you a dedicated tree care professional with a passion for the work you do? We want to hear from you! At ArborTIMES, we believe that every arborist has a story to tell, and we're inviting tree care workers like you to share your experiences, photos, and stories with our community.
How to Get Involved:
Submit Your Content: Send us your tree care photos, stories, and article ideas to

[email protected]

. Don't forget to include your company name, the names of your crew members in the photos, the photographer's name for the photo credit, and a brief description of the tree work being done. PPE required — hard hats, eye protection, hearing protection, and fall protection — are a must for photos depicting fieldwork.
Stay Connected: Follow us on Facebook, Instagram, Linkedin, and Twitter to stay updated on the latest tree care trends, stories, and community highlights.
Spread the Word: Encourage your colleagues and fellow tree care workers to join our community. The more voices we have, the stronger our advocacy for tree care becomes.

How Can You Contribute?
Tree Care Photos: Whether it's climbing a towering oak, your crew running a chipper, or an intricate pruning job, we want to see your tree care moments. Share high-quality photos that capture the beauty and importance of your work.
Personal Stories: Every tree care worker has a unique journey. Share your personal stories, anecdotes, or reflections about your experiences in the field. Your story might be just the inspiration someone needs.
Expert Insights: Have a specific tree care technique, tip, or best practice you'd like to share? We welcome articles or contributions that provide valuable insights into tree care.
Your contributions will not only enrich our publication but also play a crucial role in raising awareness about the importance of trees and the vital work done by tree care professionals. Together, we can make a difference and foster a deeper appreciation for the quality work that arborists provide.

Copyright Disclaimer for Submitted Photos
At ArborTIMES, we greatly appreciate your willingness to share your tree care photos with our community. However, before submitting your photos for publication, please read and understand the following copyright disclaimer:
Ownership: By submitting your photos to us, you confirm that you are the original owner of these photos, and you hold the copyright to them. This means that you have the legal right to grant us permission to use, reproduce, and publish these photos on our platform.
License to Use: By submitting your photos, you grant ArborTIMES a non-exclusive, royalty-free, worldwide license to use, display, reproduce, distribute, and modify your photos for the purposes of publication on our website and related promotional materials. This license allows us to showcase your work while giving you proper credit.
Attribution: We are committed to giving proper credit to the creators of the submitted photos. Whenever your photos are used, we will make reasonable efforts to attribute them to you by including your name or any other relevant information provided.
Respect for Copyright Laws: We take copyright laws seriously and expect our contributors to do the same. If you believe that any content on our website infringes your copyright or the copyright of someone you represent, please contact us immediately, and we will promptly address the issue.
Release of Liability: ArborTIMES cannot be held responsible for any unauthorized use of your submitted photos by third parties. While we make every effort to protect the rights of our contributors, we encourage you to take appropriate precautions and legal measures to safeguard your work.
Termination of License: You have the right to request the removal of your photos from our platform at any time. Please contact us with your request, and we will promptly take action to remove your content.
By submitting your photos to ArborTIMES, you acknowledge that you have read and agree to this copyright disclaimer. We value and respect the creative contributions of our community, and we are committed to maintaining the integrity of your work while showcasing it to a wider audience.
Thank you for being a part of our tree care community, and for helping us spread awareness about the importance of trees through your visual storytelling.