Honoring the Fallen With Saluting Branches
Arborists tend to veteran properties and national cemeteries during ninth-annual event
Este es nuestro intento de convertir las historias en audio español usando Inteligencia Artificial. Aún así le recomendamos que reconfirme ciertas palabras clave y temas. ArborTIMES no garantiza ni se responsabiliza de la conversión del inglés al español de los relatos.
On Sep. 20,    ArborTIMES staff members joined tree care volunteers at the Tallahassee National Cemetery to participate in the ninth-annual Saluting Branches Day of Service. Even the weather cooperated, with a dry, sunny mid-80s day.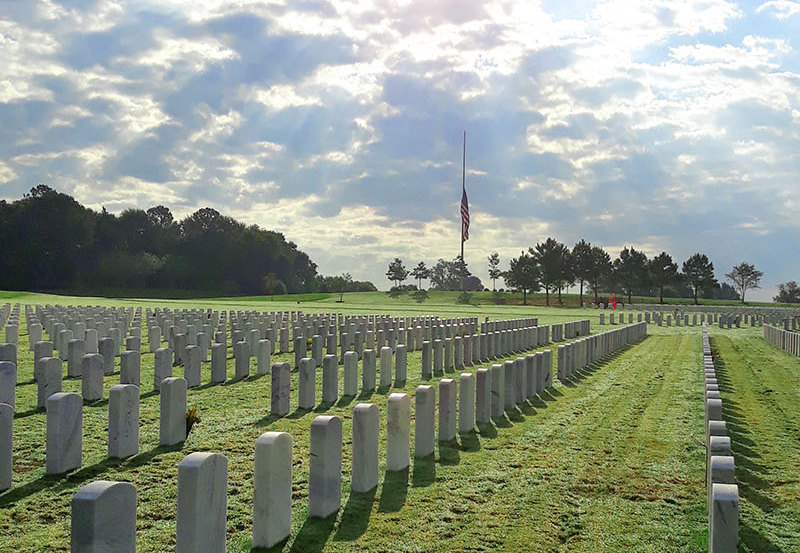 Rooted in honor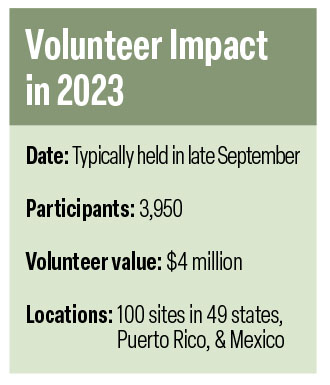 Established in 2015, Saluting Branches was started by Rainbow Treecare and Minnesota arborists who wanted to honor veterans by volunteering their time providing tree care services at veteran properties and national cemeteries.   
Due to the event's overwhelming success, Saluting Branches expanded its nonprofit program nationwide. Today, it is the largest one-day volunteer event in the tree care industry. In 2022, more than 3,000 volunteers tended to 83 trees on veteran properties, donating more than $3 million in services.
"We developed Saluting Branches as a green industry project to honor veterans and improve the environment through the science of tree care," Saluting Branches president Brian Bruce said in a press release. "This is an important event for the arborist community and allows us to give back to those who have served us."
A Well-Organized Event
Miller's Tree Service project manager Tim Walters organized this year's event and welcomed ArborTIMES staff and tree care crews from AAA Tree Experts, Bartlett Tree Experts, and Miller's Tree Service.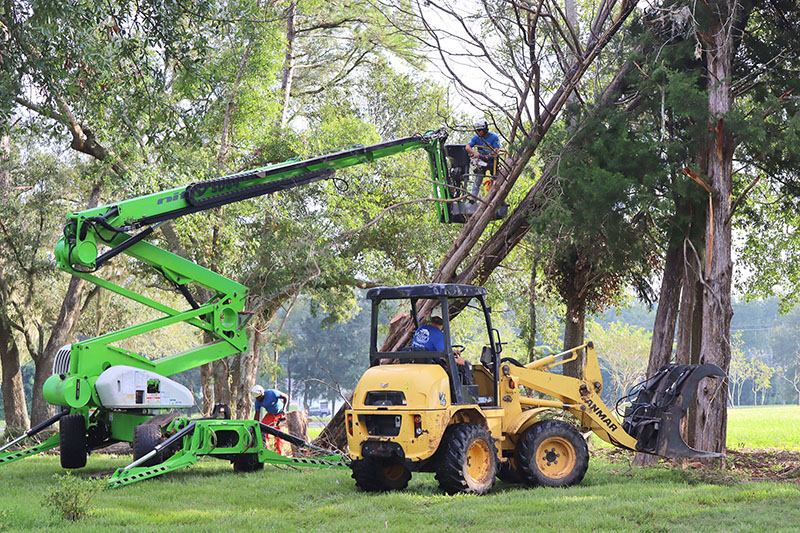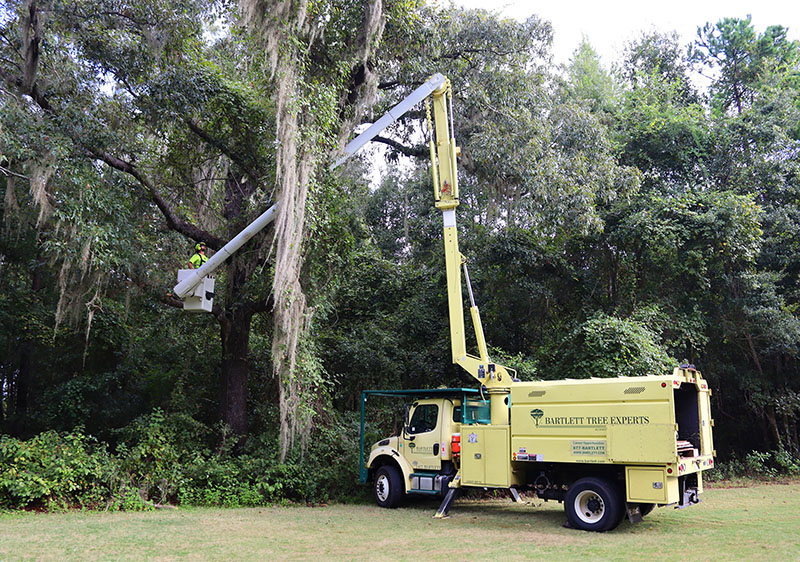 After the morning job brief and a moment of silence to honor the fallen, tree care crews got right to work. There were a few "take downs" of hazardous trees and lots of structural pruning. There was also debris removal and clean-up of the storm damage caused by Hurricane Idalia.   
The crews worked so efficiently that the punch list was completed by lunchtime. The afternoon was spent doing bonus tree work, which made the property all the more pristine.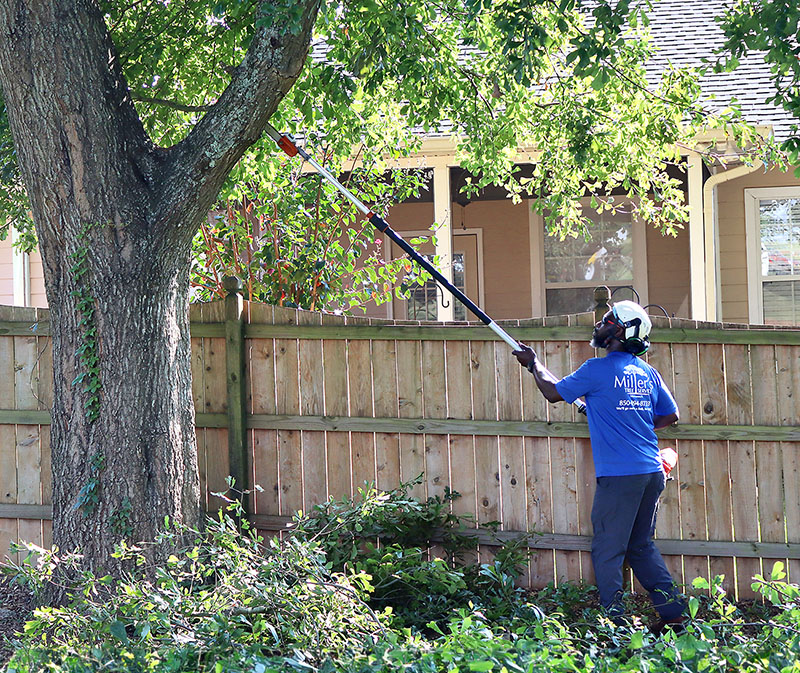 Community Support
The well-deserved lunch was generously donated by Firehouse Subs and enjoyed by everyone together. Fuel supplier Eli Roberts and Sons, Inc. graciously donated the much-needed PowerAde, water, and other beverages.   
And the giving didn't stop there. Southside Mower charitably provided chains, bar oil, mix oil, and bar tools for the workers that day.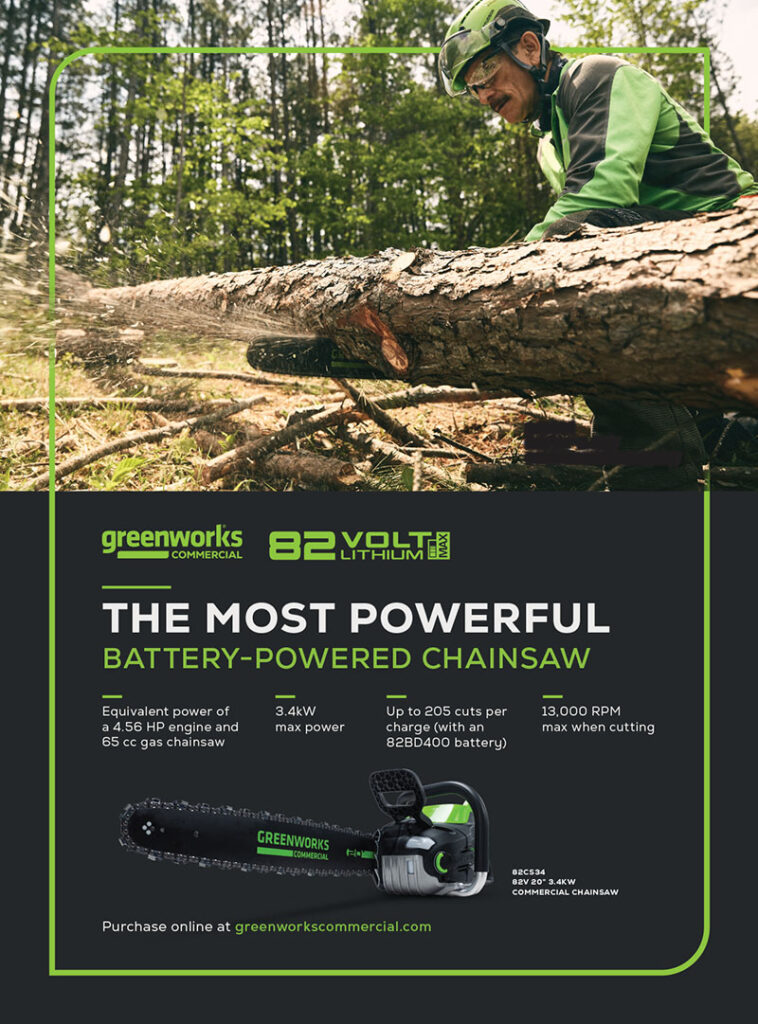 It warmed the heart seeing and feeling the community support for this great event. It was also a privilege to participate in an event that honors the fallen and supports families by making veterans' final resting places beautiful locations to visit and reflect on their sacrifice and service.
A BIG "thank you" to all the volunteers who made this day a great success!
Did you volunteer at this year's Saluting Branches Day of Service? We encourage you to send photos and thoughts on the event to [email protected]. Swing by the Saluting Branches booth at ArborEXPO '24, Mar. 27-28 in Edison, NJ.