Bandit Industries Turns 40 With Fanfare
How steady growth and a strong company culture built a brand known around the world
Este es nuestro intento de convertir las historias en audio español usando Inteligencia Artificial. Aún así le recomendamos que reconfirme ciertas palabras clave y temas. ArborTIMES no garantiza ni se responsabiliza de la conversión del inglés al español de los relatos.
In 1983, Mike Morey Sr. was fed up that no one at the woodchipper manufacturing company where he worked would listen to his ideas. He knew he could build a better chipper, one that customers would love, but his bosses didn't see the opportunities he saw.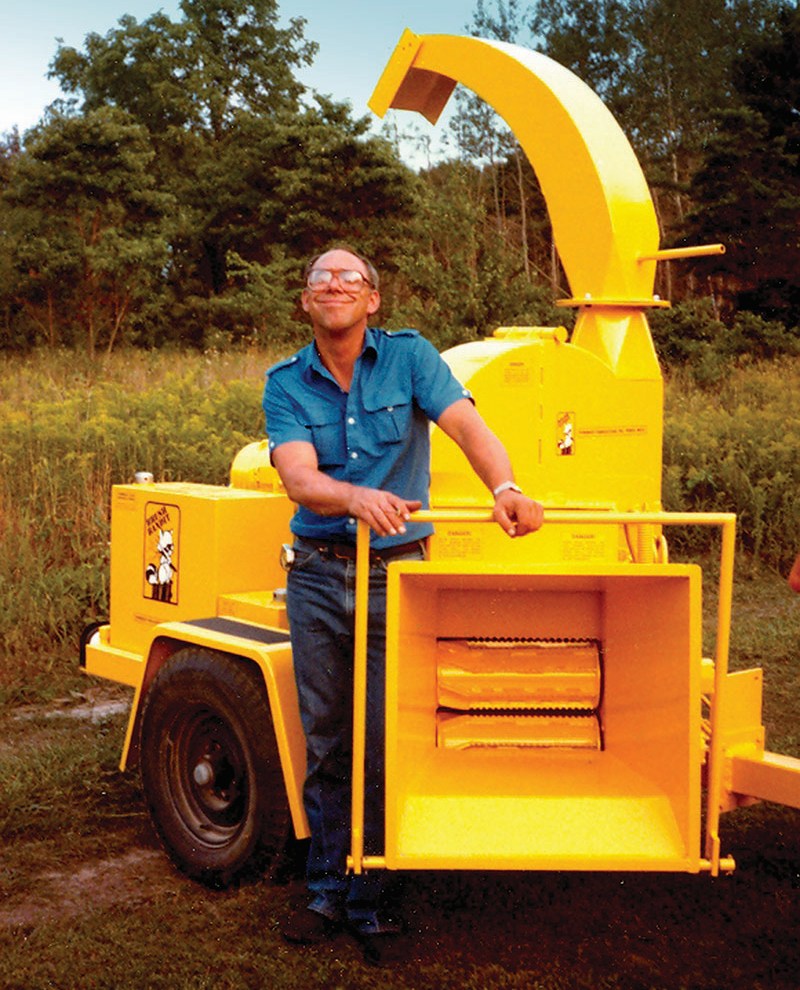 Today, Bandit Industries Inc., the company Mike went on to found, is celebrating 40 years and remains ubiquitous at tree care job sites around the world.
Bandit now boasts 765 employees, some 560,000-square-feet of manufacturing space, and customers in 56 countries. The company offers 50+ models of hand-fed and whole-tree chippers, stump grinders, horizontal grinders, track carriers, and slow-speed shredders.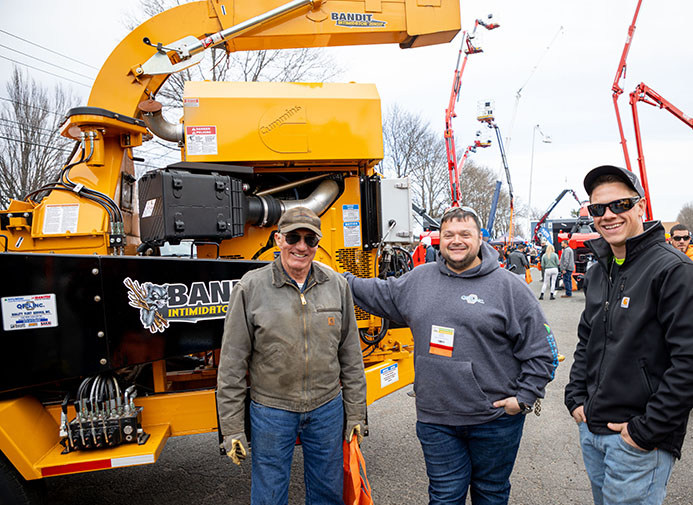 To celebrate, Bandit hosted a major event at its Michigan headquarters in September, with tours, equipment demos, and festive events. The company is also cohosting events with dealers around the United States.
"Forty years is kind of a major accomplishment," says Jerry Morey, Mike's cousin and the company's CEO.
Starting small
When Mike started his new company, he initially called it Foremost Fabrications. His wife, Dianne, became cofounder and served as head of human resources. Together, they secured a 6,000-square-foot facility near Mount Pleasant, Michigan, and with just six employees, built the first Brush Bandit® chipper.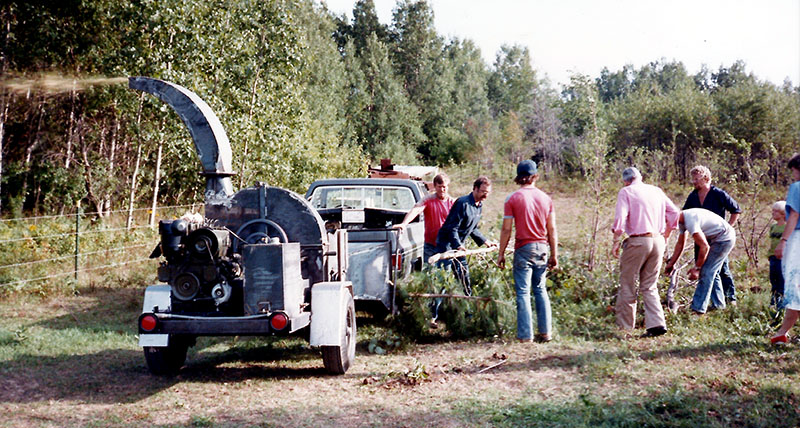 Jerry, who worked at the same manufacturing firm Mike left, followed him out the door in 1988. He brought along Dennis Tracy, a mutual friend and coworker, and together they transformed Foremost Fabrications into a robust business. They also changed the company name to Bandit Industries in honor of the original Brush Bandit.
Like any fledgling business, Bandit had to proceed cautiously, but the team was able to expand its operations steadily. Early on, they created a sales and marketing strategy centered on a national network of dealers that could provide Bandit customers with dependable product support.
"We were the new kids on the block, so to speak, so we had to work hard to earn our business," Jerry recalls. "The way that we have been able to be so successful in selling the equipment is to get it into end-users' hands."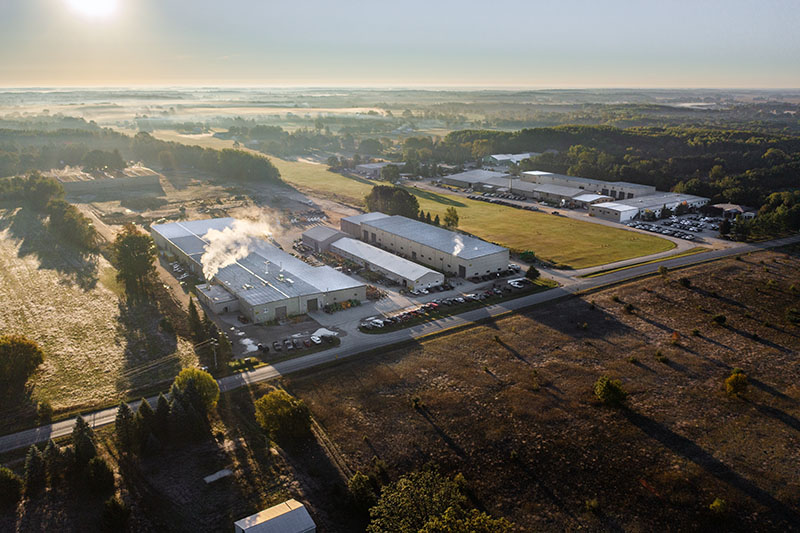 Each customer they added to their roster was hard-earned.
"With limited funds to start, we couldn't build the type of sales organization that our competitors had. It took us a long time to become market-share leaders," Jerry says. "But now we're in a position where we have a quality dealer network out there and the support for the equipment, so it's a lot easier to move the product."
In fact, it wasn't long before the company was struggling to keep up with the growing demand.
Growth … and more growth
Bandit's success story is one of cautious financial management and a focus on distributor partnerships. The company added on or built a new building every two years for at least the first decade and has continued to expand.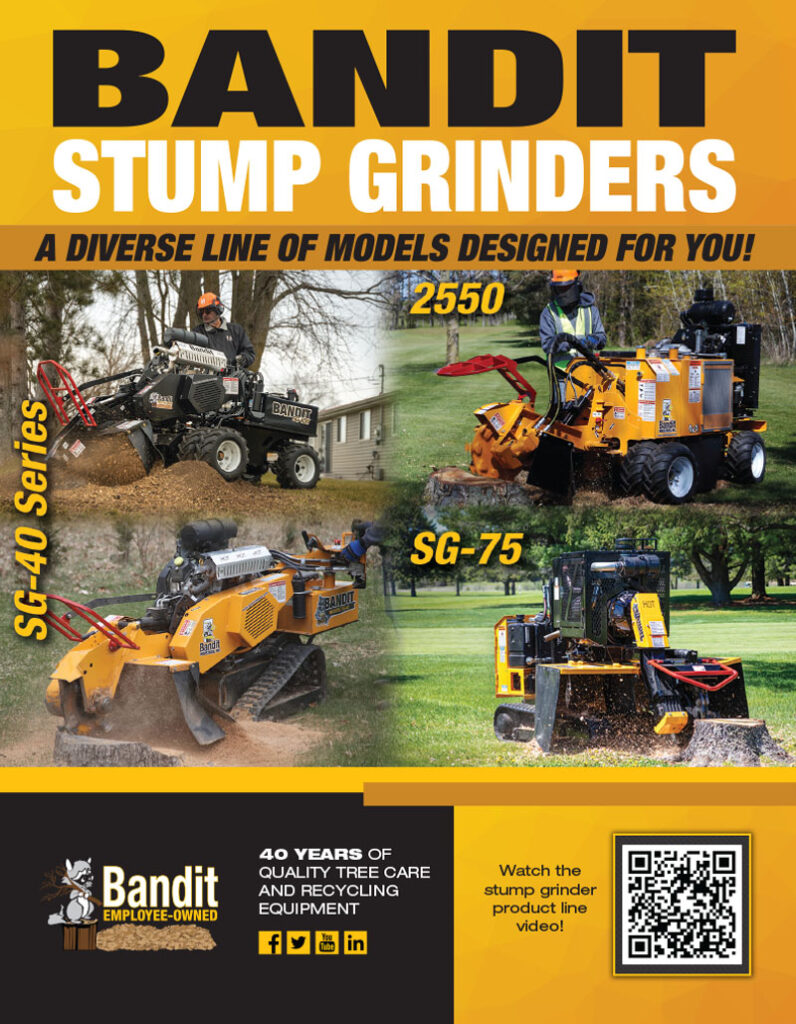 New product lines were steadily added. The first whole-tree track chipper was introduced in 1990, a development that created a new self-propelled chipper market. In 1995, Bandit created The Beast®, a horizontal grinder that eventually dominated the market.
When Dennis Tracy passed away in 1996, Mike, Jerry, and Dianne turned up the heat, pouring all of their earnings back into the business and pushing sales aggressively. They introduced a stump grinder in 2004, and in 2006 developed a line of track carriers with interchangeable forestry mower and stump-grinding heads. In 2013, they added a 60-inch and 72-inch forestry mulcher attachment for skid steers.
Bandit continued to expand its facilities throughout this time to accommodate the extra manufacturing activity. One notable addition was a 19,600-square-foot parts warehouse, which the company constructed in 2018 to increase inventory and staff. By 2020, the company's manufacturing space totaled 240,000 square feet.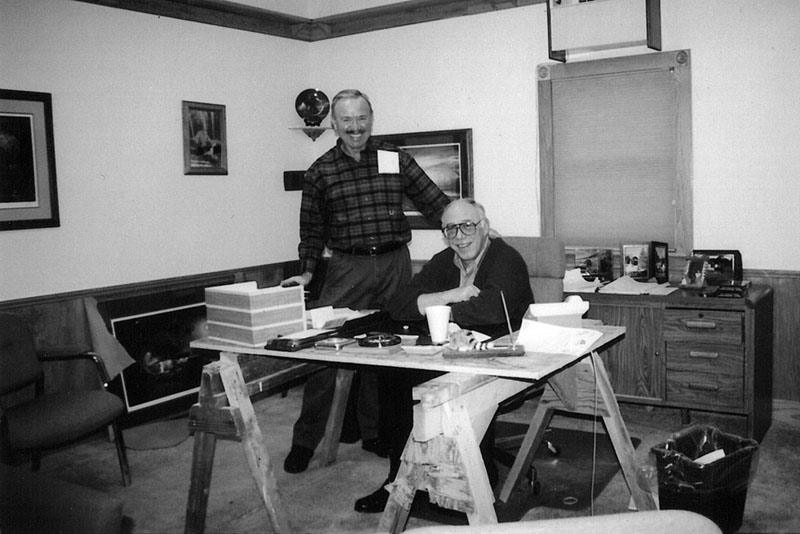 In 2021, Bandit purchased Trelan, a manufacturer of whole-tree disc-style chippers, chiefly to acquire its facility and immediately expand production to fulfill a backlog of orders. In 2022, the company purchased Burch Tank and added 6,600 square feet of production and office space.
Also in 2022, Bandit began construction on a new materials processing center. When completed, this will increase the company's total square footage to 560,000 — more than 93 times the 6,000 square feet Mike started with in 1983. The new facility will include state-of-the-art cutting equipment and four robots to increase efficiency.
Selling to employees
Throughout the years, Bandit employees have been the mainstay of the company's success. In 2018, Mike, Jerry, and Dianne created an Employee Stock Ownership Plan (ESOP) and invited workers to become owners.
ESOPs, set up as trusts, allow employees to buy portions of the company's stock, which they can later access at a certain age. As such, an ESOP is akin to a retirement program, but it gives employees a financial stake in the success of the company.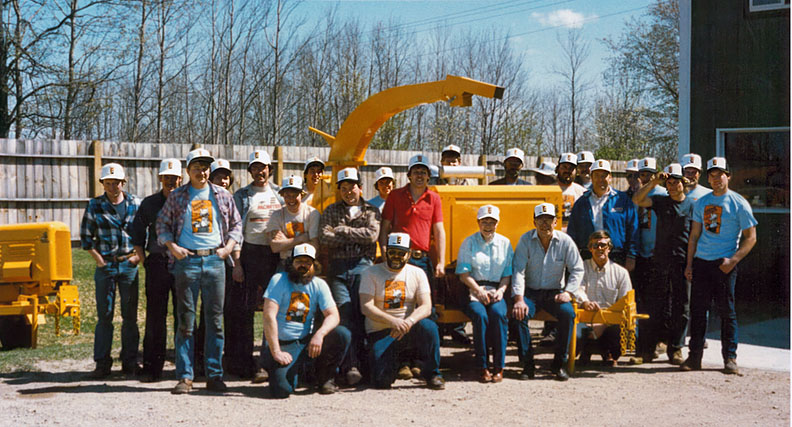 For Bandit, with its strong company culture and dedicated employees, pursuing this route made a lot of sense.
"Starting at the beginning, my partner Mike's philosophy was to build the best, the most rugged, the most dependable product, and then take care of our customers," says Jerry. "And that's a philosophy that's been ingrained into our employees."
The owners decided to sell when Mike started having health issues. At first their search for a buyer focused on typical prospects, such as other companies and investment banking firms. They even entered into agreements with a few potential buyers but eventually backed out as they sensed each one would change the company culture in negative ways.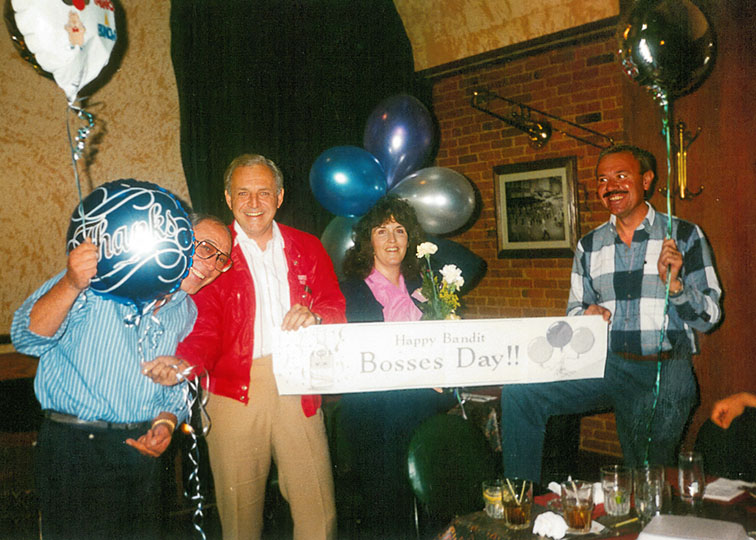 "We got to maybe within a week of closing, and they came in and said, 'We'll change this and that, including employees' benefits,'" says Jerry about one such potential sale. "So, we backed out of that sale."
Jason Morey, Jerry's nephew and a marketing manager at Bandit, was present in the meetings with the prospective buyers and shared his seniors' concerns about the company's integrity.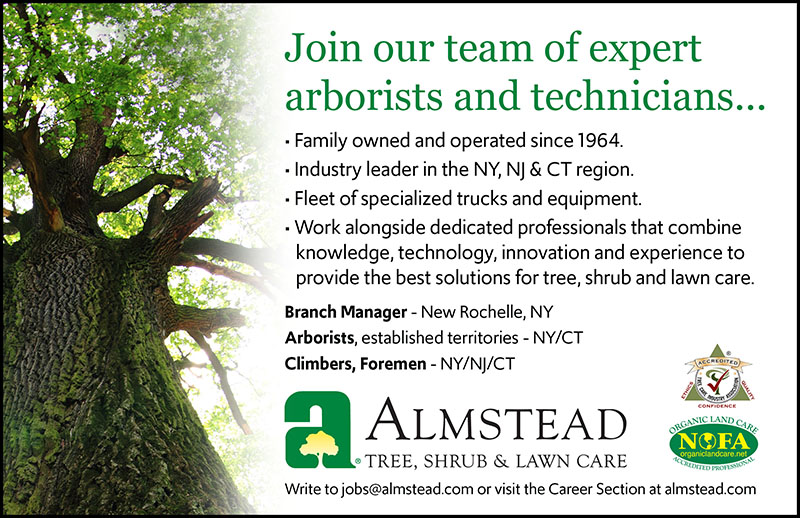 "Not one of those companies seemed they were going to keep the culture intact," he says. He felt bad when the deals fell through but knew the wait was worth it when the idea to create an ESOP surfaced in 2018.
"It was a great opportunity to keep the culture the way it was," says Jason. "I give Jerry and Mike a lot of credit for doing that because if they had let either one of those other companies take over, I don't think the culture and vision that built Bandit would be the same as it is today."
To make the ESOP transaction work, Bandit's owners had to provide some financing, which Jerry notes amounted to "a fairly substantial portion of the purchase price." Excellent growth and resulting profits allowed Mike and Jerry to be paid out in four years, a year earlier than they had anticipated.
"It's been a good deal, and it'll be a great deal for our employees going forward," says Jerry. Not only do the employees get to keep their company culture intact, but "the value of the stock's been going up substantially, and their portfolios are fairly significant."
The move to give employees a stake in the company has paid off, resulting in their continued dedication to making top-quality products and serving customers extremely well.
"Our employees are very dedicated to each other because they know that if we all work together, we're going to succeed," says Jerry. "They take extreme pride in the products they manufacture. And those on the service and support side are really focused on taking care of our customers and our dealers."
A robust network
Those customers and dealers are the lifeblood of Bandit, and Jerry sees the company's consistent focus on expanding its network and distribution system as a "great move." Tree care equipment simply must function well for its users to succeed, so it's essential for a brand like Bandit to provide local access to parts and service.
"Every one of our pieces is a — if not the — key component in their operation," says Jerry. "[Tree care companies] conceivably have millions of dollars' worth of support equipment. So, keeping that running is extremely important."
In addition to spending time with employees, one of Jerry's chief joys is visiting and talking with his distributors and customers, many of whom he sold equipment to in the 1970s.
"In the tree care industry, they're salt of the earth, they're nice people," he says.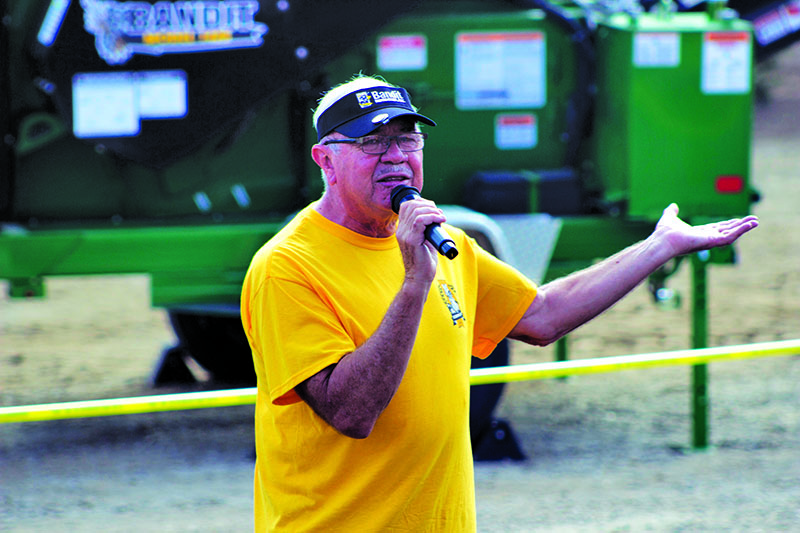 Jason agrees that Bandit's customers and dealers make coming to work a pleasure.
"Probably the best thing is meeting our customers. I've got a lot of customers I've become friends with," he says. "And we have a lot of great dealers. Working with our customers and dealers on a daily basis is what I take the most pride in."
For Jerry, pride comes from building a lasting legacy.
"I think the thing I'm most proud of is that we built a successful company and that we have left it to our employees," he says. "What we built will continue after we're gone, hopefully for a lot of years."
Here's to at least 40 more!