Tending to the Roots of Your Business
The slower winter months are the perfect time to invest in education, training, and marketing
Este es nuestro intento de convertir las historias en audio español usando Inteligencia Artificial. Aún así le recomendamos que reconfirme ciertas palabras clave y temas. ArborTIMES no garantiza ni se responsabiliza de la conversión del inglés al español de los relatos.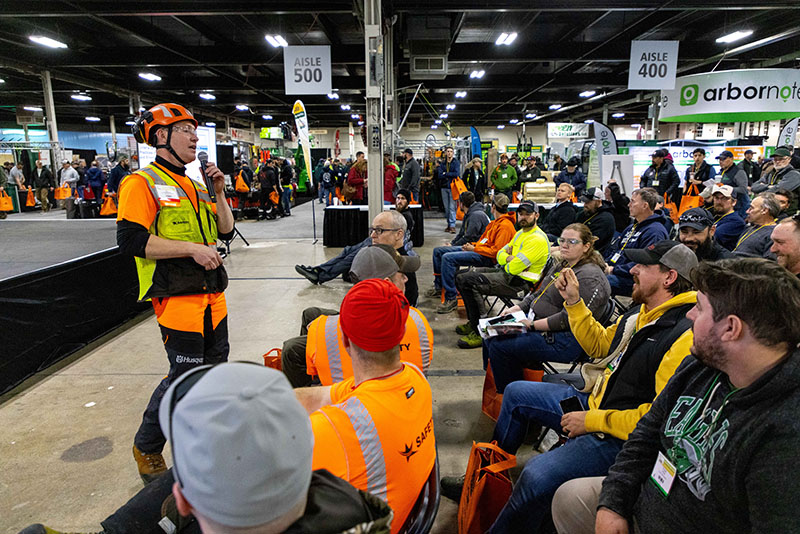 Like trees, the tree care industry can go a bit dormant during the colder winter months. All the major pruning work is done, the phone may not ring as often, and employees have less to do. It's tempting for business owners to take a well-deserved break.
Without proper planning, however, companies run the risk of losing momentum and shutting down as they wait for spring. Without giving a reason to clock in, some may lose valuable employees as a result. Luckily, there are ways for them to stay productive and even grow during these down times.
Whether it's focusing on developing crews with training, tuning up equipment and vehicles, or offering seasonal services such as firewood or snow removal, now is the time for tree care companies to strengthen the foundations of their businesses.
"We don't want to lay anyone off," says David Anderson, an arborist with Mayer Tree Service in Massachusetts. "We want to give people opportunities to work."
Training and maintenance
With almost 40 years in the tree care industry and his own experience with harsh New England winters, Anderson has learned a thing or two about planning for those slower months.
"We try to be strategic year-round," says Anderson, adding that late fall and winter can be an ideal time to focus on personnel, sales, and equipment among other things.
Instead of climbing trees, arborists are more likely to be found in the classroom over the winter months. They can learn about a wide range of topics, from electrical safety awareness training to aerial rescue training to CPR.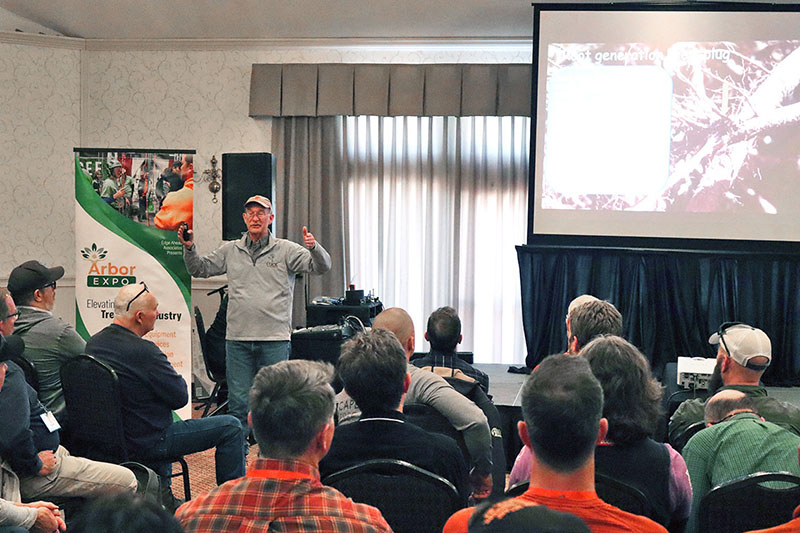 "We have a lot of long-term employees," says Valerie Bowser, human resources director at Almstead Tree, Shrub, and Lawn Care in Connecticut. "We look at where we can improve, who needs to update certifications, who needs new certifications."
This additional training comes in handy, especially when different jobs require specific licenses. "We do a lot of contract work [with] municipalities, cities, and schools. Many of them require [Occupational Safety and Health Administration] certifications," she says.
This winter, Bowser points out, commercial driver licensing requirements will be changing, prompting some crew members to use the wintertime to complete courses in compliance with the updates.
Employees at each of Almstead's four branches plan to attend winter conferences to learn more about the industry, cross train, and complete continuing education courses for licensures, such as pesticide applicator certification.
Many tree care industry events and workshops are also offered during the winter months when people have more time and opportunity to attend. Events allow professionals to hear the latest information on gear, equipment, techniques, and technology.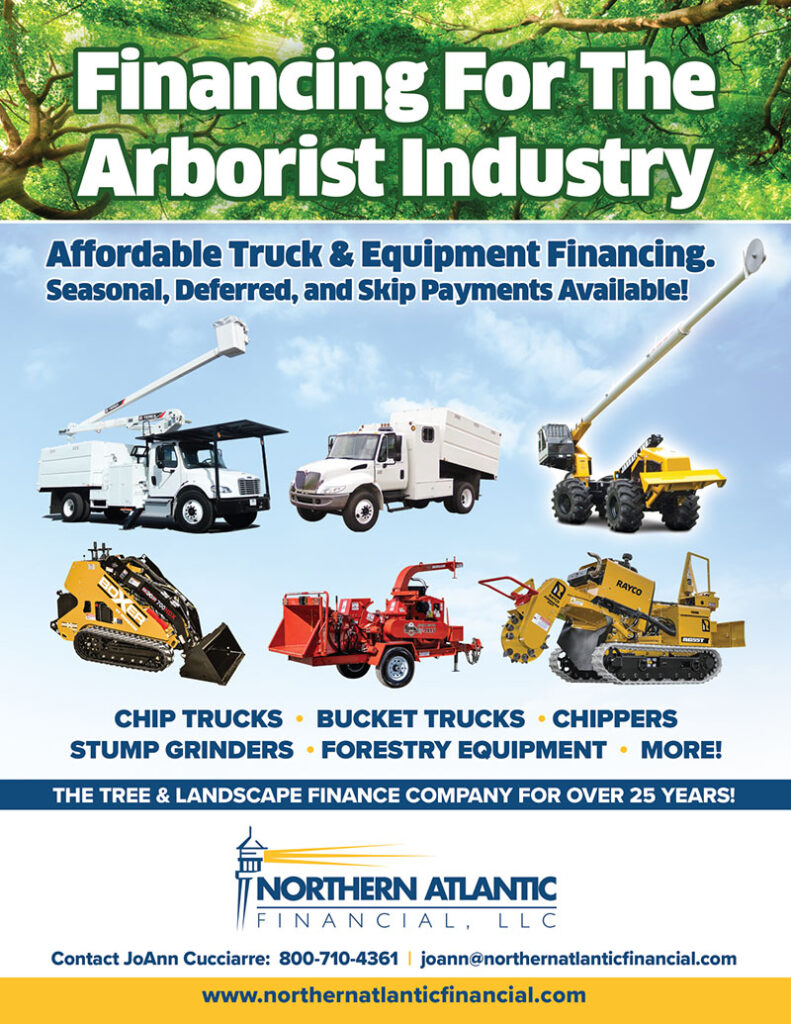 While equipment should be maintained year-round, winter is also an opportune time to focus on gear inspections and updating compliance stickers for plant health care trucks.
It's also the time to conduct employee reviews. "Let people know what they're doing well and what they need to work on," Anderson said.
Building sales
The winter season is also a perfect time for companies to find ways to expand their service offerings and find new customers.
"Put systems in place for growth," says Jeff Beeler, owner of TSO Academy, which offers business coaching and consulting to the tree care industry.
Beeler specializes in helping smaller companies with just a handful of employees take their businesses to the next level. He offers courses on how to conduct effective company meetings, build sales, and find and hire new employees.
At Mayer Tree Service, employees are especially focused on boosting sales during the winter months.
"We have more sales meetings because things will tend to slow down," said Anderson.
Anderson describes "farming" as a sales technique to generate more business amongst existing clients. He suggests contacting established clients from the previous three to five years and setting up time to review their properties. Chances are clients are ready for future services.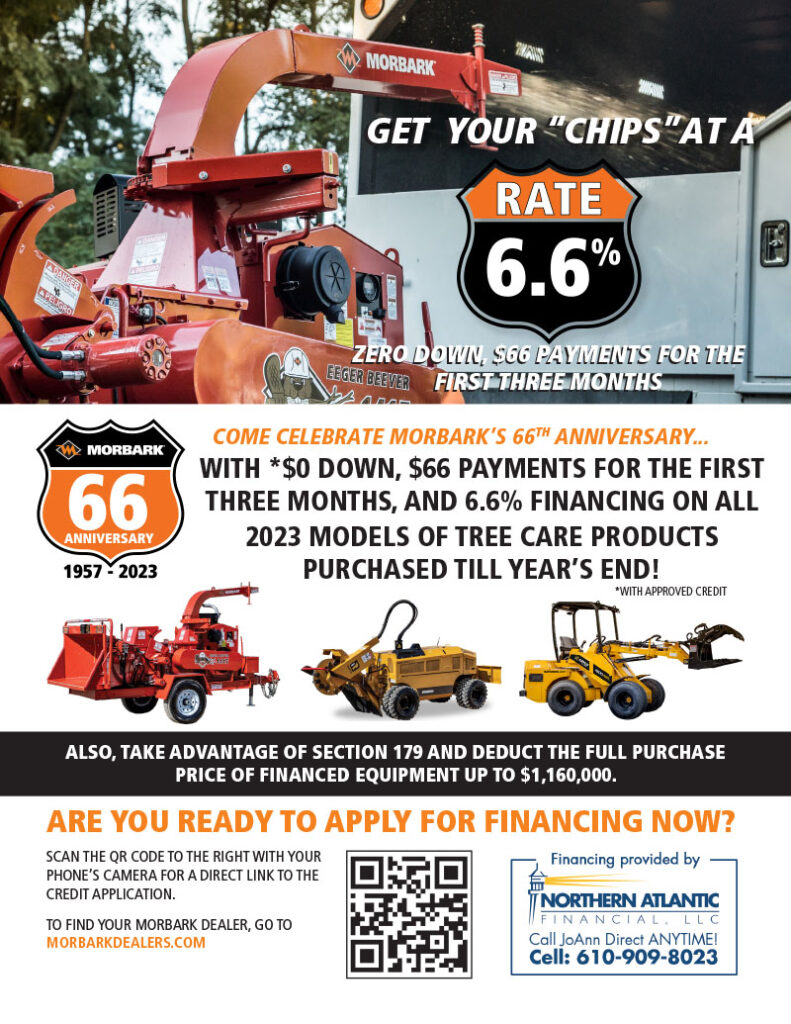 Plus, it's easier to inspect and identify trees that need work when leaves have dropped and it's easier to see a tree's branch structure.
"[We try to] get on properties and solve problems before things go bad," he says. "We will stop by to look for unhealthy trees [and] try to give people advice ahead of the curve."
Another tactic to generate more sales during the winter months is to offer discounts to previous clients, says Beeler.
"It's time to approach commercial jobs, too," he adds, suggesting that sales teams reach out to real estate management companies or find other ways to market their services, such as distributing door hangers. "Utilize that time, especially if employees need more hours."
Taking a break
Beeler, who runs a popular Facebook group for tree company owners, asked group members how they stay productive during slower times in an online poll that generated more than 160 comments.
In addition to a myriad suggestions for keeping busy, a lot of professionals suggested embracing the slow winter months as the perfect opportunity to take a well-deserved vacation.
Beeler agrees.
"It gives the guys time to rest," he said. "They've been working hard all year."
Training Solutions
Here are some companies that offer certification and education.
International Society of Arboriculture (ISA) Offers certification for utility and municipal arborists, tree worker climbers, aerial lift specialists, and master arborists. It also offers dozens of online courses covering arboriculture, urban forestry, climbing, rigging, and more.
Academy Trained Offers certification and training in chainsaws, climbing, equipment operation, ground work, leadership and management, plant health, safety, work positioning, and more.
Noble Oak Safety & Training company Provides training and mentorships, operations consulting, assessments and leadership, and safety consulting.
North American Training Solutions Offers educational seminars, private and on-the-job training, safety consulting, and programs geared for women, nonprofits and community organizations, and leadership development.
ArborMaster Provides safety, skill, and productivity education and training with on-site programs, open enrollment training, seminars, and workforce development to help translate training into performance at work.
Cranes 101 Provides online and in-person training for crane safety, crane and heavy equipment inspections. Courses teach participants to operate bucket trucks, forklifts, rigging, hoisting, and signal person skills.
Tree Care Industry Association TCIA's certified tree care safety professional program provides individual training to address a variety of potential safety challenges.