Cranes have evolved into sophisticated machines that make tree care work safer and faster. Is it time to add one to your fleet?
Este es nuestro intento de convertir las historias en audio español usando Inteligencia Artificial. Aún así le recomendamos que reconfirme ciertas palabras clave y temas. ArborTIMES no garantiza ni se responsabiliza de la conversión del inglés al español de los relatos.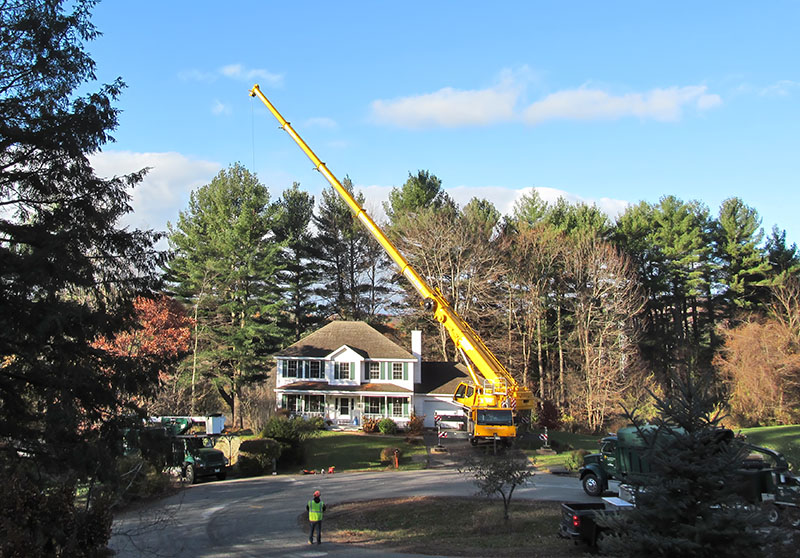 Everyone knows how dangerous tree care work can be, especially in difficult or hard-to-reach places. It's why more and more businesses are moving away from chainsaws and ladders and relying on cranes to do the heavy lifting in tree care work.
Evolving technologies have made cranes more stable and increased their grappling capabilities. Business owners rely on cranes to provide job safety, efficiency, and lower costs. So, it's no wonder that crane sales are expected to rise from $15 billion in 2020 to upwards of $25 billion in 2030 according to Statista, a global data tracker.
"We're now seeing cranes that are outfitted with claws and saws that are capable of taking a tree down piece by piece, without putting a climber in the tree," says Jay Sturm, founder and president of Cranes 101, which provides safety training. Sturm has seen firsthand how crane technologies have evolved to "make the business safer and the tasks safer."
Tree care business owners have a lot to consider when it comes to adding a piece of equipment that can weigh upwards of 100,000 pounds and cost upwards of $1 million. How do they know when they're ready to take the plunge?
Providing safe access
Caring for or removing a tree can be incredibly unpredictable and dangerous work. It's hard to know when disease, pest infestation, or storm damage have made a tree structurally unsound. As a result, traditional climbing can expose tree care workers to a greater risk of injury from broken branches and falls, all while managing multiple ropes and sharp, heavy equipment.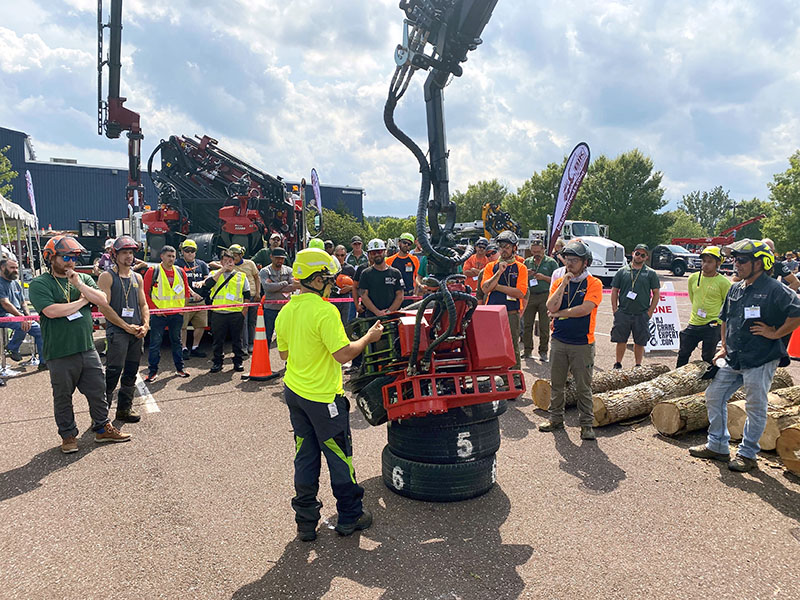 Cranes protect tree care professionals by providing them with a safe and stable environment so they can focus on their work. Using a crane removes the need for tree felling, as the crane can more precisely lift entire tree sections out of the area. This allows tree care professionals to care for trees they might otherwise avoid.
"[Ash trees are] a really fragile type of wood that you don't want to climb," says Alexei Orloff, owner of Orloff Tree Service and Excavation. "Even a bucket truck bumping into the tree will send the dead sticks coming down and shattering on you."
Cranes, on the other hand, allow workers to go in and cherry-pick sections with care. "When we implement the crane with removal, it's so gentle," he says.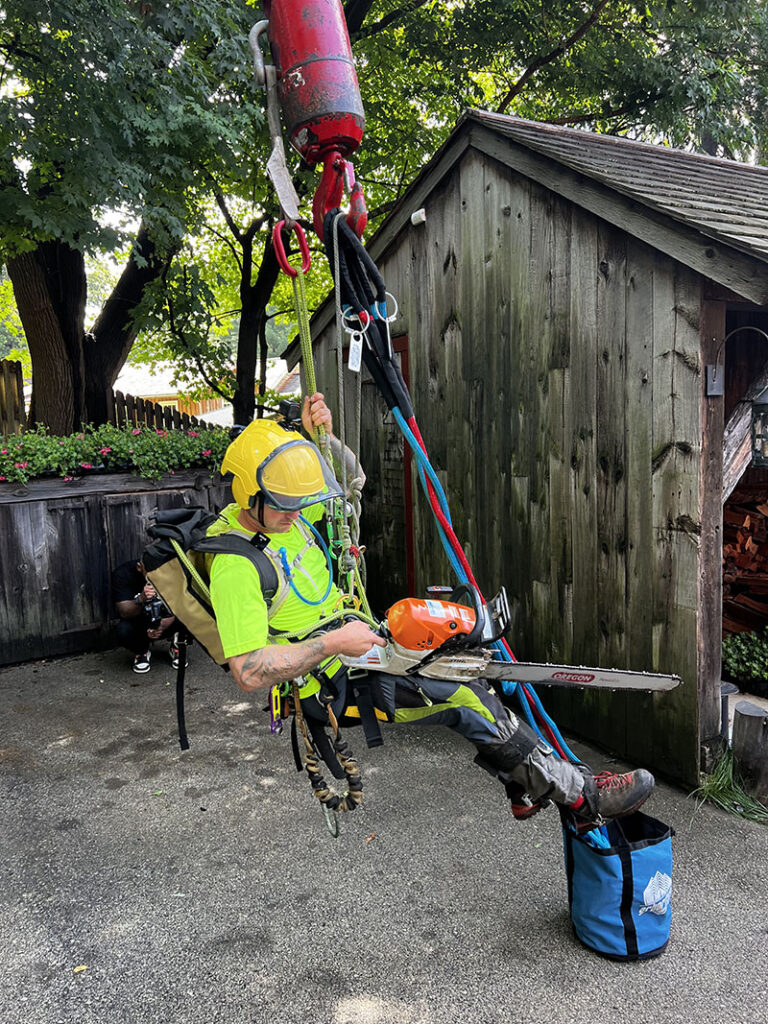 Like any piece of equipment, deciding which crane you need depends largely on what you're using it for. Cranes can be either static or mobile. Most tree care companies prefer mobile cranes because they can be set up on mountainous slopes and other challenging areas. For years, straight boom (hydraulic) cranes were the go-to mobile crane, however, knuckle-boom cranes are growing in popularity due to their improved flexibility and efficiency.   
Every business is different, and equipment decisions are often influenced by the kind of tree care work they conduct. Are crews working in flat or hilly areas? Rural areas or compact cities? With tall or small trees? Business owners should reflect on their needs and priorities when developing a list of questions for crane dealers.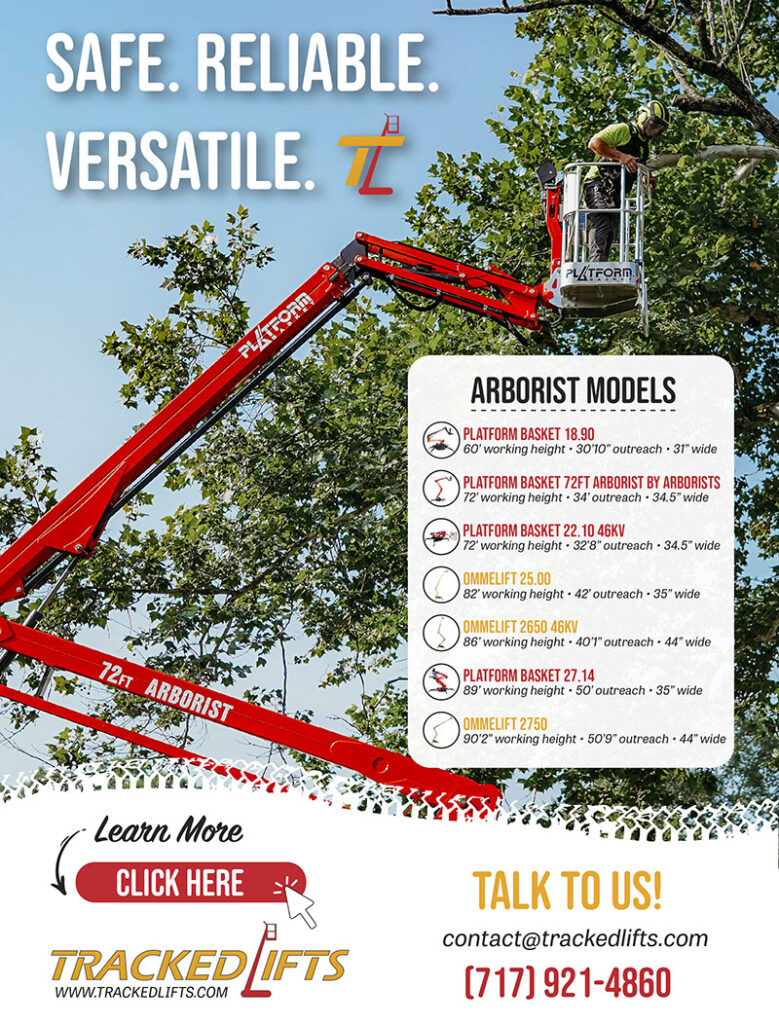 A crane for every job
Knowing when you're ready to take the leap and add a crane to your equipment fleet is a question usually determined by cost. Cranes come with high price tags, upwards of $1 million. To justify buying one, Orloff suggests that businesses need to run the crane at least four times a week.
For most business owners, contracting or renting a crane is the perfect way to serve customers without paying for additional insurance and training. While there are no right or wrong answers, Sturm suggests businesses consider investing in their own crane when it becomes "an imposition to have to schedule the crane and operator at the job at particular times."
Some business owners add a crane to their fleet as a way to expand their operations and create new revenue streams.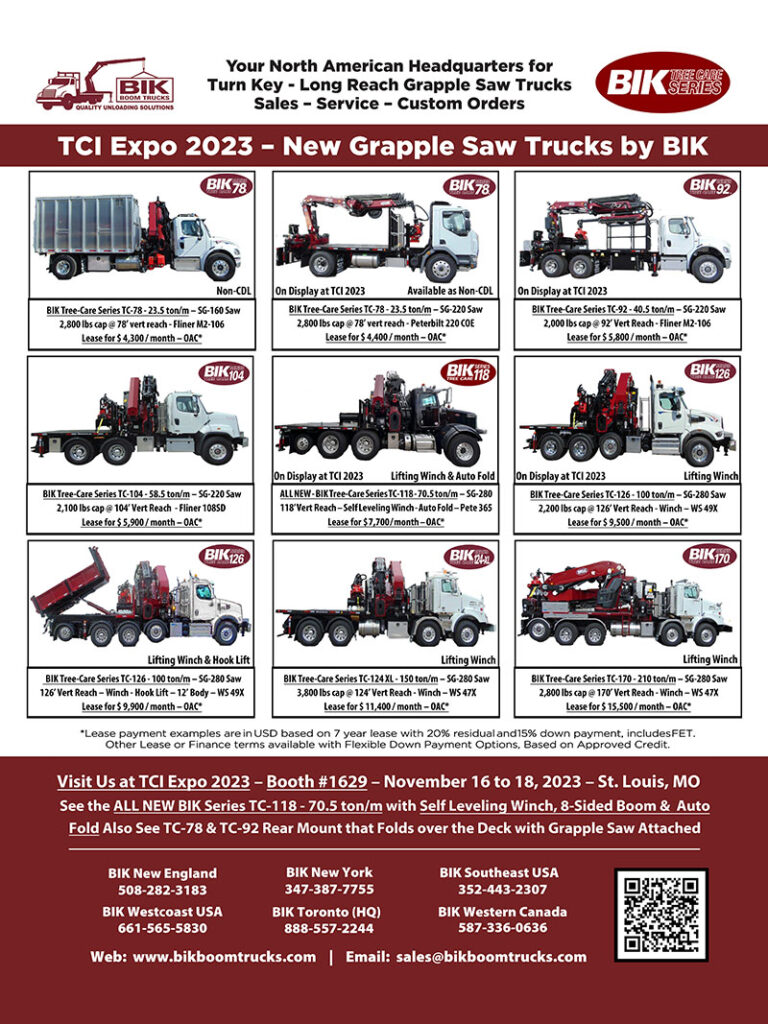 Traditionally, tree care teams include climbers who need time to cut off smaller branches or set up rigging. Cranes allow this work to be completed in a fraction of the time. Crane operators can tell the crew where to place cuts, which allows for the tree to be quickly and easily transported straight onto the truck.
Orloff explains how his crew once worked on a site with 40 maple trees where "you could spend weeks." With a crane, they were able to get the job done in just six hours, which allows him to take on more jobs.   
Crane technology has improved to the point where you don't even need to get out of the crane.   
"Some of the new equipment are all-in-one machines," says Sturm. "They have an articulating crane boom that has the grapple-saw attached to it. And then they can drop that tree straight into a chipper."   
Responsible crane ownership
While cranes efficiently streamline tree care work to secure the safety of crew members, they can still inflict serious damage or injury if not used properly. Daily and quarterly inspections are essential to ensure a crane is operating properly and safely. How often and how hard you use a crane will impact its maintenance needs and costs over time.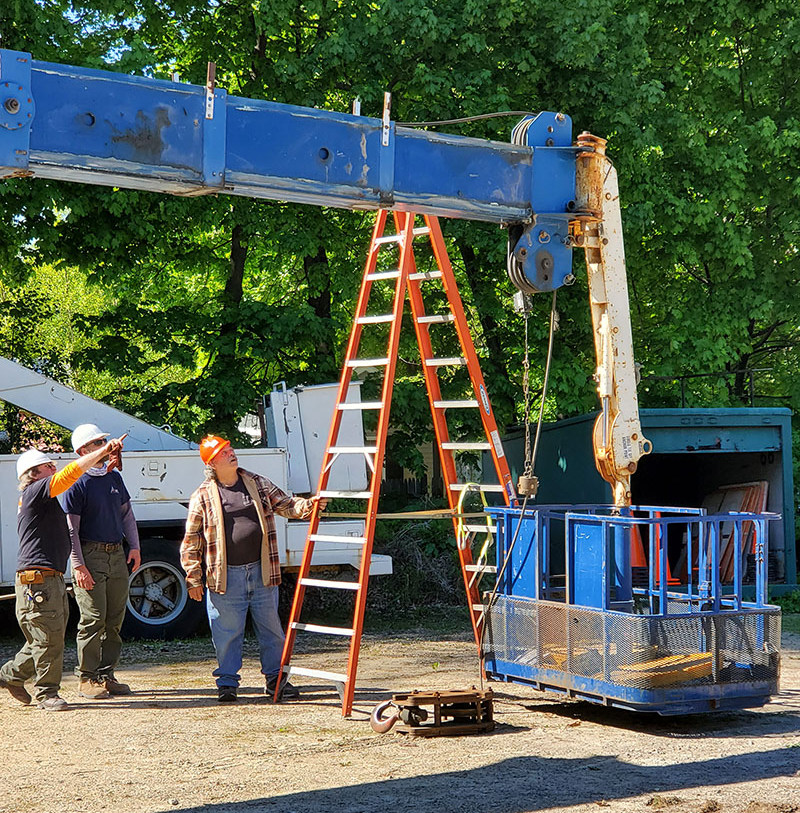 Insurance companies usually require proof that operators are properly trained and certified, while some states require licensing.
Proper training ensures crane operators can effectively communicate with and protect crew members on the ground. It teaches users how to correctly check a tree's weight to ensure the crane is positioned properly. Good training also educates users how environmental factors such as an area's temperature can affect how a crane is used.
"Warming up the machine the right way and making sure the system has the chance to acclimate to the environment properly" are examples of important techniques only good training can provide, says Hans Tielmann, owner of New Jersey Crane Experts, which provides crane certification, simulation training, and safety gear.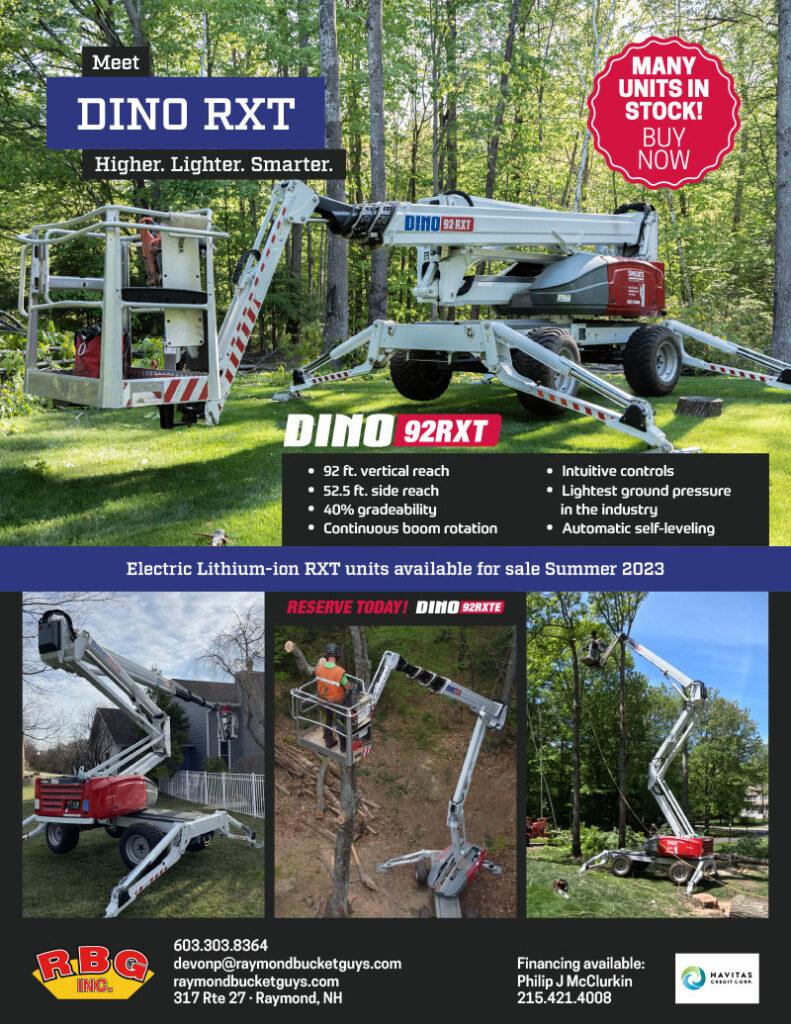 Training can take as little as three days to two weeks before an aspiring crane operator is prepared to take a test that incorporates theoretical and practical components. Tielmann also points out that certification often depends on the "specific type of crane you are using and what it's mounted on."     
Adding a crane to a company's equipment fleet is an excellent way to protect employees and take on new business. It also offers business owners a flexible option should they want or need to contract out their cranes during slower months.   
With proper training and maintenance, cranes can serve as a mighty partner to tree care companies looking to expand their reach.