SlatTrax Roadway Solutions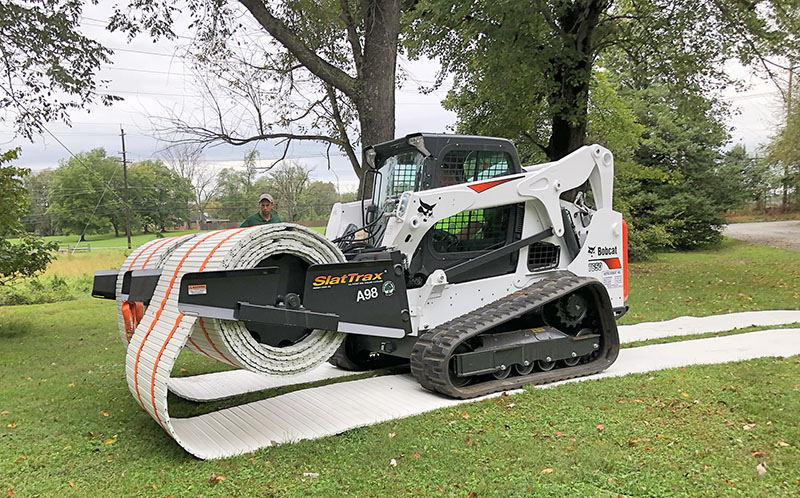 DICA, provider of ground protection solutions, introduces SlatTrax, a unique linear roadway system that provides vehicle access to worksites while protecting the ground. Made of recycled high-density polyethylene (HDPE,) the plastic temporary roadway can effectively support most residential construction, landscaping, and tree care equipment.
SlatTrax hydraulically powered systems are loaded with 100 feet of Trax and can be reloaded with additional DIY or Rolled Trax sections to extend service roadways. The single or dual spool hydraulically powered systems mount easily on skid steers and other loaders to roll out in two minutes.